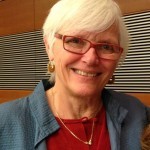 The Path of Meditation in Uncertain Times with Judy Lief- Hybrid
with Judy Lief
Join us for this Dharma Talk:
The Path of Meditation in Uncertain Times
with Judy Lief
Dr. Lief will discuss how the practice of meditation can connect us with our hearts and deepen our understanding of lovingkindness and compassion.
She suggests that particularly in these challenging times we can discover in meditation, ways to heal and rebuild trust in ourselves, enabling us to extend to others with genuine compassion.
Judy Lief is a Buddhist teacher who trained under the Tibetan meditation master, Ven. Chögyam Trungpa Rinpoche. She has been a teacher and practitioner for over 35 years, and she continues to teach throughout the world.
Judy is known for offering insights and practices stemming from the Buddhist tradition as a support for ordinary people facing the difficulties and challenges of modern life. She returns to Maine to lead the eighth annual nine-day "Profound Treasury Retreat" based on the practice environment and teachings presented by Chogyam Trungpa and edited by Judy Lief into the three-volume Profound Treasury of the Ocean of Dharma.
Professor Lief has given talks at the Brunswick Shambhala Center each year from 2014-2019.
This talk will be presented at Midcoast Presbyterian Church at 84 Main Street in Topsham as well as live streamed on zoom.
We ask that anyone who has not been vaccinated attend virtually rather than in person.
Thank you to all for wearing a mask when attending in person.
PRE REGISTRATION IS REQUIRED.