The Shambhala Meditation Center of Brunswick, Maine is part of the global community of Shambhala. Our purpose is to contribute to a society informed by meditation  — with a culture of kindness and wakefulness, embracing the inherent goodness of every person. Our programs, groups, and community gatherings offer a way to train in spiritual warriorship, and study and practice these teachings from the Shambhala tradition in everyday life. Please join us in this journey!
Please Note: Our center is fully virtual now, until we find a new physical location. Programs and groups are being held virtually over Zoom.
Learn to Meditate
Whether you are completely new to meditation and want to learn the basics or an advanced practitioner looking to deepen your practice, a personal meditation instructor is the ideal (perhaps only) way to accomplish this.  We offer free individual meditation instruction. Check out our list of meditation instructors.
If you have any questions or comments about meditation or Shambhala, contact us here.
Spark your heart and mind
through the practice of meditation.
Shambhala Vision is rooted in the principle that every human being has a fundamental nature of basic goodness. This nature can be developed in daily life so that it radiates out to family, friends, community and society.
Heart of Warriorship – Shambhala Training Levels offered through Shambhala Online
Welcome to the Heart of Warriorship 
"When you don't punish or condemn yourself, when you relax more and appreciate your body and mind, you begin to contact the fundamental notion of basic goodness in yourself. So it is extremely important to be willing to open yourself to yourself."  

– from Shambhala: Sacred Path of the Warrior by Chögyam Trungpa
Shambhala Online is delighted to offer The Heart of Warriorship (Levels 1-5) online over the next year. Each level will be taught live by an Acharya (senior teacher), giving us the opportunity to gather as a global community and practice with these amazing teachers.
ABOUT:
When we truly create the time and space to dive fully into meditation practice, we are able to experience the possibilities of openness and relaxation that exist when we settle fully into the present moment. These trainings are opportunities to work directly with experienced teachers and qualified instructors, and to engage meditation practice in a deep way – discovering what occurs through extended sessions of sitting meditation, walking meditation and mindful movement exercises. In addition, each weekend offers a subtle but powerful variation on the basic meditation technique, empowering us with a full range of mindfulness-awareness practices that guide and inform our journey.
Through the contemplative experience of Shambhala Training, we can awaken our inherent dignity, kindness and confidence and open fully to our life as it is, right here and now.
What to expect:
– Daily talks by the Acharya
– Guided meditation sessions
– Lots of meditation practice
– Interactive activities
– Discussion Groups
– Opportunity to meet with a meditation instructor
– Specially produced cinematography for each weekend
– Time to gather and converse
– Additional free talks by senior teachers between each intensive
– Additional opportunities to gather virtually as a community between each course
– Opportunity to steep in meditation practice in a transformative, unique virtual environment
If you have not attended the Heart of Warriorship retreats before, this is a wonderful opportunity to participate in these amazing meditation intensives and get a taste of the potency of Shambhala training.
DATES / TIMES / SCHEDULE
Please save the date for these live retreats.
(Click here for the levels' daily schedule.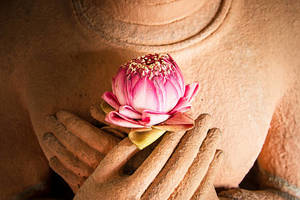 Date: Friday, November 26, 2021
Saturday, November 27, 2021
Sunday, November 28, 2021
Teacher: Acharya Mathias Pongracz
November 27-28, 2021
With trust in basic goodness and daring to experience the sharp edge of reality, we move forward with gentleness, increased awareness, and inquisitiveness about the world, as it is. We can extend ourselves to others fully and with kindness.
January 14-16, 2022
Communicating with the world gently and fearlessly, our awareness is sharpened and we find the open clear sky of mind—a delightful source of wisdom and uplifted energy. We trust our nature enough to let go into the present moment.