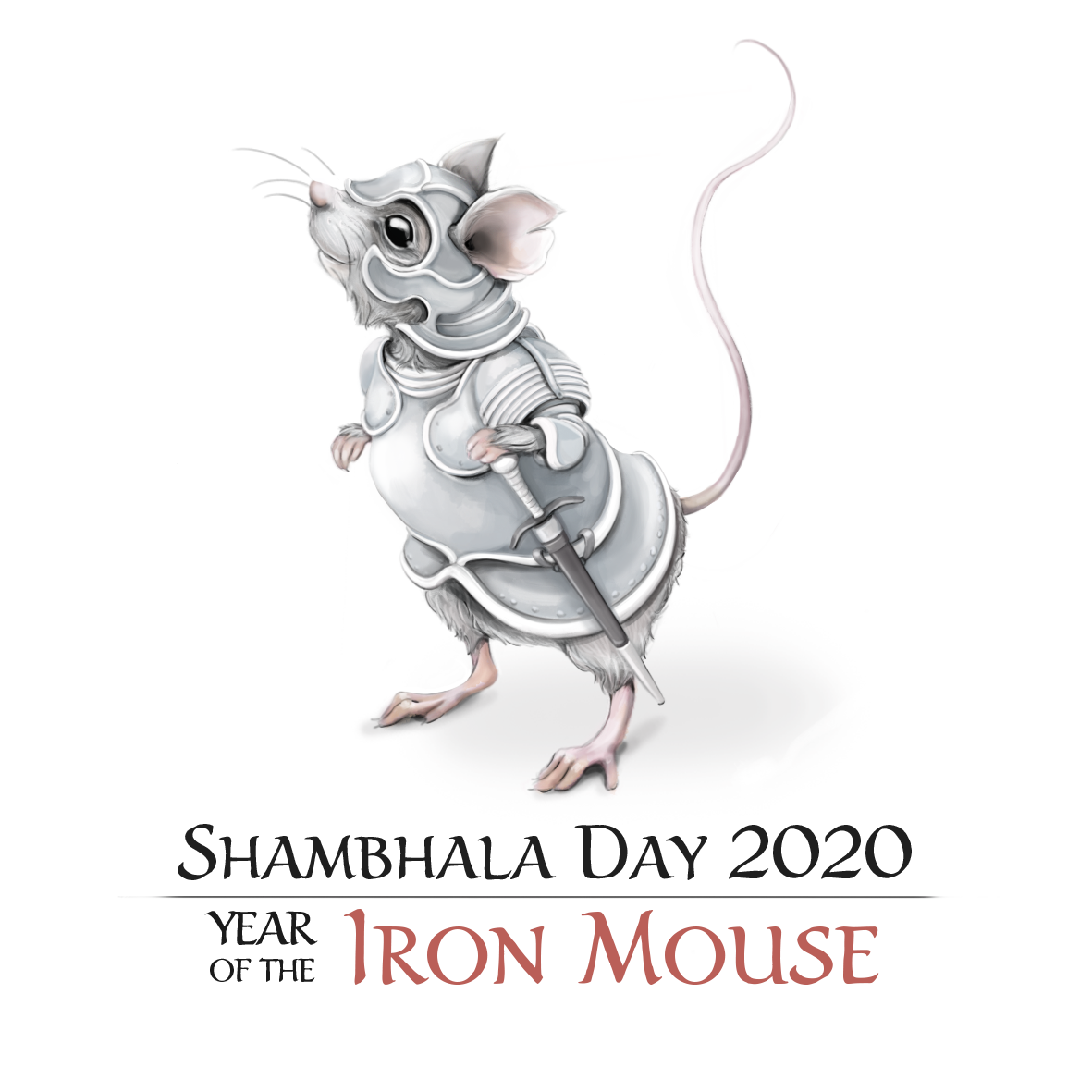 2020 Shambhala Day Celebration in Brunsiwck
Shambhala Day celebrates the Tibetan New Year that occurs in late February or early March each year. Shambhala is an ancient tradition that is rooted in the longing we all have to be completely authentic and to live in a society that cultivates our true expression as human beings.
Shambhala Day is an opportunity for you to reconnect to your aspiration; to reflect upon the goodness of the world; to express joy, humor, and tenderness; and to enjoy the community of others who are similarly inspired.
The Year of the Iron Mouse begins on Monday, Feb 24, and you are cordially invited to join us in celebration at Brunswick Shambhala on Tuesday Feb. 25.
We will begin with a light supper potluck at 5:30 pm.
At 6:30 we will replay the international broadcast, this year from Karme Choling, hosted in part by our recent Art of Being Human weekend director Shastri Trinley Busby.
We will also have time for community conversation about our upcoming spring programs and aspirations for our local center activity.