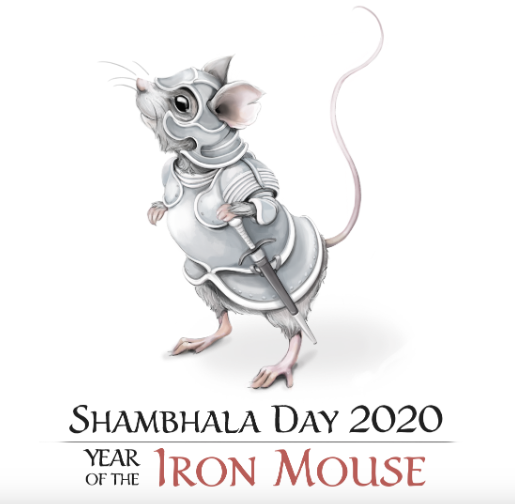 SHAMBHALA DAY- Year of the Iron Mouse
CHEERFUL SHAMBHALA DAY!!!
Shambhala Day celebrates the Tibetan New Year that occurs in late February or early March each year. Shambhala is an ancient tradition that is rooted in the longing we all have to be completely authentic and to live in a society that cultivates our true expression as human beings.
Shambhala Day is an opportunity for you to reconnect to your aspiration; to reflect upon the goodness of the world; to express joy, humor, and tenderness; and to enjoy the community of others who are similarly inspired.