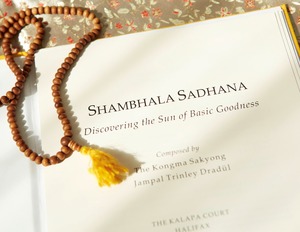 SHAMBHALA SADHANA- Community Practice in Brunswick
with Shastri Christopher St. John
SHAMBHALA SADHANA- February 9, 2020
These monthly community gatherings will be held on or near each full moon.
5:30-6:30 pm Shambhala Sadhana

All are welcome to attend the Shambhala Sadhana full moon gatherings!
Please join us for the Shambhala Sadhana, a practice on the basic goodness of self, others, and society.

These gatherings are opportunities for us to meet, practice together, and have conversations around themes of basic goodness and wholesome society.

The Shambhala Sadhana practice encourages us to experience basic goodness personally and societally.