Brunswick Portland Shambhala Meditation Center offers numerous programs and events. You will find links here.
For the beginner, the number and types of offerings may sometimes seem confusing, even intimidating. You'll notice however that each program/event has an e-mail address attached. Just click that to inquire as to whether this particular offering is right for you.
Personal meditation instruction is always available and if you are new to the center it is often possible to meet with an instructor prior to the program you will be attending. Just ask.
We also have a Generosity Policy.
PLEASE NOTE:
** Classes will take place online using the Zoom platform. Registration is required prior to receiving the link for the Zoom Room Call. This step has been put into place to ensure a safe and secure container for those participating in the class. We want you to have the best possible class experience. Thank you in advance for your understanding. ***
Way of Shambhala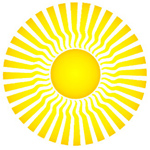 with Shastri Bill Brauer & Marian English
August 29th—August 30th
Livestream: Having discovered our own goodness and having begun to relax with the nature of fear, we can afford to be more daring, open, and genuine. This is the third level of the Heart of Warriorship Series.
Continue »