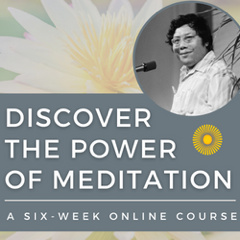 Meditation: The Way of the Buddha (a ShambhalaOnline Program w/Local Sangha Group Support
with Shastri Christopher St. John & Sarah Chandler
Meditation: The Way of the Buddha
This Course is being offered by Shambhala Online.
Learn or refresh your connection to the practice of meditation as taught by Chögyam Trungpa Rinpoche. Although decades old, these archival talks from the summer of 1974 retain their original potency and are a reminder of Chögyam Trungpa Rinpoche's incomparable skill at communicating Buddhist teachings to a Western audience.
These short talks – from mindfulness practice, to awareness practice, to the realization of emptiness – will be supported by further commentary and facilitated discussion by some of today's leading teachers of Buddhism in the West, many of whom were actually present during these talks in 1974, including:
Pema Chödron, Dale Asrael, Dorje Loppon Lodro Dorje, Gaylon Ferguson, Arawana Hayashi, Marty Janowitz, Larry Mermelstein, and Judith Simmer-Brown.
As an additional bonus to this wonderful opportunity to go back to where it all started and our beginner's mind.... the Brunswick Portland Shambhala Center is offering an additional opportunity to come together with local sangha for additional discussion and sharing of insights and questions.
This invitation is offered to all who register for the Shambhala Online Program through our link:
The center receives a % of the fee paid by using this link.
There is no additional fee to join the local conversations which will be held on Tuesday evenings with Christopher St. John and Sarah Chandler.
Once your register for the program at ShambhalaOnline please return to this page and register here as well. Kit and Sarah are looking for a group of 8 or more participants for good conversation and sharing.
** Special note on the ShambhalaOnline Program.
The price of this program is substantually higher that we set for local programs. While certainly worth the price for this rare opportunity, it may be too high for some of us. ShambhalaOnline has a generosity policy. We encourage you to use it as it would be helpful.
We look forward to sharing this experience with our local sangha members.
For questions or clarity please reach out to Christopher St. John