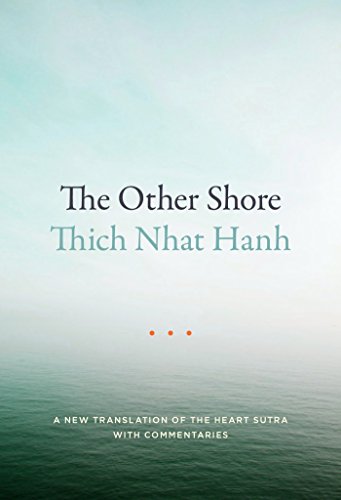 The Other Shore, Zen master Thich Nhat Hanh- Book Study
with Richard Knox
Recited daily in practice centers throughout the world, the Heart Sutra is one of the most well-known Buddhist teachings, yet is also one of the most misunderstood. In The Other Shore, Zen master Thich Nhat Hanh offers new insights on the topics of emptiness and nonduality referred to in the Sutra. His new translation helps clarify longstanding sources of confusion and reveals the power of this ancient sutra to transform our suffering.
This is a book study, facilitated by Rich Knox.
Online only.
Meets for four successive weeks beginning Tuesday, October 26 from 6:30-8:30 and ending Tuesday, November 16th
$55 sustaining/$65 patron
Recommended for those with meditation experience and familiarity with or curiosity about the Heart Sutra.
Required: Pre-registration, purchase of the book, and reading prior to the first group meeting (through page 45).
***PRE REGISTRATION IS REQUIRED to receive ZOOM LINK***