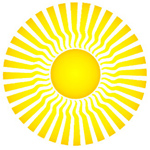 ONLINE: Warrior in the World: Level 3 of the Heart of Warriorship with Karme Choling
with Shastri Bill Brauer & Marian English
August 29 - 30
This program is available as a livestream.
*In the event that gathering at a local center is not possible, the livestream will be made available to all individuals who register through a Shambhala Center.
---
Having learned not to turn away from fear, we can extend this strength into everyday life situations. We learn that we can apply our practice to whatever arises, developing more confidence in all aspects of our world.
Warrior in the World (Heart of Warriorship, Level 3), provides a meditation practice that builds upon the mindfulness-awareness technique of The Birth of the Warrior (Level 2) to further awaken the mind and heart. With gentle fearlessness, we learn to step beyond our conditioning and open to the freshness of each new moment.
We continue to relate to our perceptions and our world directly through meditation practice, and we further develop our capacity to relate to others and our environment with humor, kindness, and strength.
With the guidance of a senior Shambhala teacher and a group of experienced meditation instructors, you will learn a meditation practice that builds upon the technique learned in Birth of the Warrior (Level 2). This program provides students with real techniques for raising our gaze and relating to the world around us like warriors
Warrior in the World (Level 3) includes:
• Guided meditation instruction
• Mindfulness meditation talks
• Optional one-on-one meditation instruction

About the Heart of Warriorship
The Heart of Warriorship offers a complete cycle of meditation and emotional intelligence education rooted in the ancient wisdom of the Shambhala tradition and created for the challenges of modern, everyday existence.
This path consists of programs suitable for both beginning and experienced meditators, and open to people of any spiritual tradition.
This comprehensive overview of mindfulness meditation and contemplative living practices presents the view that when we foster a more awake relationship with ourselves, we are creating a more awake and compassionate world.
Schedule: Warrior in the World — August 29 - 30
The Zoom room will be open by 8:45 am to sign-in and do any necessary trouble shooting.
Full practice day begin at 9 a.m. ET on August 29.
Program ends by 6 p.m. ET August 30.
Registration deadline
Because of the nature and logistics of online programming — including ensuring that you have the proper links, materials and schedules — the deadline to register for this program is 48 hours before it begins.
Prerequisites:
Completion of Birth of the Warrior: the Heart of Warriorship, Level 2.
---
Pricing
Karmê Chöling values its commitment to making programs affordable and available to all who wish to study with us. To support this commitment we provide two program price options.
FULL PRICE: $180
This is the actual price of the program.
DISCOUNT PRICE: $135
We offer this discounted price to those who cannot afford the full price of the program. This price is made possible through the generosity of Karmê Chöling and our donors.
We are fortunate to be partnering with Karme Choling on this program.
If you register through our website a portion of the fee will support your local Brunswick Shambhala Center.
Any questions may be directed to Karen Monahan at [email protected]