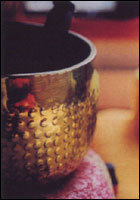 LEARN TO MEDITATE: Group Meditation Instruction- Brunswick
Group Meditation Instruction
An ideal way to bring the simple yet profound and powerful practice of meditation into your everyday life.
This basic meditation class is for beginners, as well as anyone who would like to refresh their understanding of the technique.
This is a drop-in class; registration is not required but is certainly helpful. Participants are welcome to come as often as you like, but the class is designed with the same content each time.