Spark Creativity with Rebekah Younger- in Brunswick
with Rebekah Younger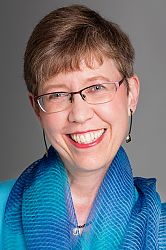 SPARK CREATIVITY
with Rebekah Younger, MFA
Friday, July 26, 7-9 p.m.
"Wise, provocative, and playful..."
Join us for an evening talk and discussion with artist and author Rebekah Younger. Her new book, Be, Awake, Create: Mindful Practices to Spark Creativity, includes dozens of unique prompts, introspective exercises, and hands-on activities designed to inspire expression in any medium—from movement and collage to photography and poetry.
Rebekah will talk about the book's origins and offer a taste of the book's multidisciplinary exercises designed to bring mindfulness to any creative activity.
You'll learn to tap into the power of your direct experience of the moment, without judgment, for a fresh perspective and spontaneity of expression.
Rebekah Younger is a multidisciplinary artist, entrepreneur, designer, and Shambhala Art instructor. She lives in Chicago, where she teaches photography, creating, and meditation. Rebekah will have books available for purchase.
Everyone is welcome!
Suggested donation: $15-20
To learn more about her work and the book, click here. For anyone interested in deepening their creative journey, Rebekah will be offering a day-long workshop at the Brunswick Shambhala Meditation Center on July 27